Apparently my BIG mouth has gotten my blog and I noticed. LOL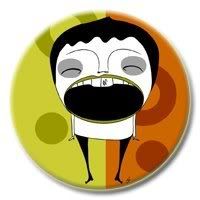 It's Official! I'm Opinionated. Or as I'd like to think of myself, as passionate. Either or… it makes no difference to me, because Ironic Surrealism is a featured blog at the "Bloggapedia Blog"! Sweet! And to think I only submitted my blog a few days ago. And as I am still what some may consider a newbie in the great realm of the blogsphere, (Ironic Surrealism has only been live for 4 months) I'll take this as a good thing. Go me! First I find that I finally am ranked on Google, and now this! So far this blogging expedition has been one helluva ride!
Say what you mean, mean what you say
Category: Featured Blogs
It's no secret, bloggers are an opinionated bunch. It's in their very nature to develop and articulate opinion - right wing, left wing, no wings at all….from expressions of social norm to complete anarchy - the bloggers at Bloggapedia are no exception. The great thing about blogs is the author can not only opine to his or her heart's content but visitors can contribute to the conversation, whether they agree or disagree, via the comments feature.Here are just a few of the most opinionated bloggers listed in our directory, check them out, comment - keep those conversations going:

And hey, this is the short list, if you think your blog should be listed along with this post as one of Bloggapedia's most opinionated, please feel free to leave a comment with your URL!

One more thing, just for the record: our providing featured blog post links to the above blogs does not in any way imply affiliation or agreement with any one particular opinion or viewpoint. In fact, we appreciate them all simply because that's the whole point of a little thing called 'freedom of speech.' That's why you'll find over 6,300 blogs (and counting) in our directory - each and every one of a divergent viewpoint.
My noteworthy mention. I love it the wording! Thanks Bloggapedia!

Velvet Hammer: A girl with a velvet hammer and some "ironic surrealism."
So as not to take all the credit there are other Bloggapedia featured blogs mentioned as well. Which are…
Bookslut Blog, Opinionated Bastard, Skippy the Bush Kangeroo, VirusHead, Plastic, SistersTalk and PoliBlog.
All of this brings to mind some of my favorite ie: flattering ego pumping comments. If y'all don't mind my tooting my own horn for a little longer that is. :=) Returning the kindness, by including links to all of you.
Flanders Fields Says:
January 28th, 2007 at 8:53 am Hi Velvet! Thanks for the visit to my site. You have a great one and keep up the good work. There is nothing sexier than a hard working American lady who knows how to expose leftism and beat it with a Velvet Hammer.
Just a Voice Says:
January 20th, 2007 at 2:56 pm

I can't believe the great changes in your blog!
You have inspired me, once again, to keep up the pace.
I was inspired by some of the links you have posted and have joined several of the groups that you support.

Great Job. We all need more bloggers like you.

Frank
Debbie Says:
October 14th, 2006 at 8:15 am Excellent article. What I love about your site is when you do an article, you DO an article. I mean from every angle, and get all the facts, all the connections. Really worth reading as always.
BTW JB I edited your nick to link to your new blog.
Exspider Says:
September 30th, 2006 at 1:44 pm Excellent presentation VH, and it makes me mighty mad that we can't see this as a nation. I myself don't have much patience for BS anymore, and this backdoor assault by the leftist's on my country is really starting to tick me off.
Fortunately, some do realize what we are dealing with. I commend all of you that are involved in this knobble project to bring out the truth and make America heard once again.
Iron Surrealism and Right Truth, unlike a lot of people, can at least see what we're dealing with here.
And the clock goes; "tick, tick, tick". That bunch of clowns that we're dealing with here is really starting to make me nervous folks. We don't need the clowns running the rodeo.
Been there and done that.
Vietnam 71-72JB/out
Angel Says:
January 21st, 2007 at 10:24 am hey hun..the post is so comprehensive!..dang its great!..Keep sounding the alarms..let us pray someone is listening before its Mexicano or Amerikastan here!!!!!!!!
McCain Says:
January 20th, 2007 at 1:30 pm Hey nice site, and thanks for the visit. We'll get you into our blogroll in our next update. Keep up the good work!
The Gray Dog Says:
December 1st, 2006 at 8:00 am After reading and seeing all of this I'm on sensory overload. As for the "rape tree," I think it's time we reinstiute a bounty for shooting coyotes. Powerful post!
nuke Says:
January 5th, 2007 at 11:02 pm ROFL. good stuff, Hammer.
thanks for the link, and welcome to my blogroll.
Nuke
I thank each and every one of you for your kind words!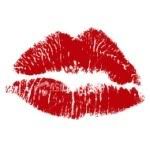 I love ya one and all!

This of course includes ALL other friends, allies and passers by that have taken the time out of their day to comment.
News Blogs » Analysis And Opinion » Analysis And Opinion - General
If any of you are so inclined. Wink ;), wink
nudge, nudge. There is an option to rate my blog at the above link.
Boy this was fun. I'll now return to my former humble self….
Comment posted by velvethammer
at 2/1/2007 8:07:39 PM
Thanks a bunch JCrue!
Comment posted by jcrue
at 2/1/2007 7:30:49 PM
that's great!
Comment posted by velvethammer
at 2/1/2007 11:18:41 AM
Hiya VirusHead
Thanks again! My blog name just popped into my head one day. My mind works in mysterious ways. lol
Comment posted by VirusHead
at 2/1/2007 11:04:07 AM
You're quite welcome. I've enjoyed looking around, and I love the name of yr blog.
Comment posted by velvethammer
at 1/31/2007 4:58:57 PM
Thanks for stopping by VirusHead. And touche'.
Congrats to you too, my fellow "opinionated blogger".